Link to Part 1 -New Mexico to California - Boondocking and Hot Springs
Link to Part 2- California - Chico - Rolling Hills Casino - Wright's Beach
After an enjoyable stop at Wright's Beach Campground on the Sonoma Coast, I aimed Humphrey south and headed down the coast to Stinson Beach, California. When we lived in the Bay Area years ago, Stinson Beach was a favorite spot to visit. This day the beach was great as always and the weather was sunny and warm. I had a nice hike up and down the shore line.
After the hike and a little lunch, it was off to cross the Golden Gate Bridge. As I crossed the great bridge, a helicopter dove under the bridge and out toward the sea. I'm pretty sure it's illegal to fly under the bridge. I read somewhere that Billionaire Larry Elison (CEO of Oracle) once did it in his private plane and got in big trouble. Even if illegal, it was pretty cool to watch this pilot pull it off.
The local radio reported that the Bay Area was experiencing a severe heat-wave. Everyone in the entire city had decided to head for Baker and Ocean beaches that afternoon. There was absolutely no parking available. Humphrey decided this was not for him and he kept going on through Pacifica and Devils Slide on Hwy 1. This whole day included beautiful ocean sights along the way.
We stopped along the route to view beach and ocean vantage points. There were gray whales all over the place and they were very close to the shore along the coast south of San Francisco. I hiked out to a couple of beach overlooks along the coast on the way to Santa Cruz. There were lots of other people enjoying the beach, sun and cool ocean breezes.
At the end of the day, Humphrey and I arrived in Santa Cruz. I drove past the beach and boardwalk area and then hunted for some food. It was getting late and not much was open. I programmed Humphrey's GPS system to find me a nearby Burger King where I purchased a bun-less whopper and headed back to Humphrey. The burger was great on one of my gluten free buns I brought.
Before the trip, I had read a van dweller / homeless oriented blog that said a good place to stealth camp in a city was in an area that is between homes and industrial/business oriented areas. Homeowners in these areas are use to the odd cars, trucks and vans coming and going from a nearby business / industrial operation, they aren't as picky as, say, an upper crusty estates type of development.
The Burger King was in one of these type of business / residential areas. Across the street was a garden supply business. I drove down the street a bit between the homes and the businesses and found a spot that was in front of what looked like a storage yard next door to a private home.
Urban Stealth-docking in Santa Cruz, California.
Normally I put up a front window sunshade at night, but for stealth-docking Humphrey has a curtain that falls behind the front seats, that way it doesn't look like someone is camping in the van. You can see the front drivers area as you pass by. "Nothing to see here!"
After setting up the bed for the night and crawling in, I heard what sounded like skate boards heading towards us. After jumping out of the bed and looking around, I saw two teens heading past Humphrey and down the street. A few minutes later I heard a really loud car exhaust tud tud tud sound coming up the street slowly. Again I jumped up, only to see the car pass by without incident.
I was a bit jumpy doing my first real stealth-docking, but after a bit I calmed down, jumped into the bed and fell fast asleep without any trouble all night. In the morning, when I pulled up the front curtain, there was a truck parked in the wrong direction directly facing me with a guy sitting in it reading something. It really freaked me out at first. "What the hell?" - I thought. It ended up that he apparently worked at the garden supply and was waiting for someone to open the yard gates.
I was happy that I had made it through my first stealth-docking experience unscathed.
I drove over to an ocean viewpoint that I was familiar with, pulled into a parking spot and made a nice breakfast in the van and then walked around a bit to enjoy the ocean views.
Surfers on the right, looking in the direction of the Santa Cruz Boardwalk.
This days ultimate destination was Sacramento, but first it was up and over the coastal mountains of Santa Cruz and into Los Gatos, then through Oakland and Berkeley. In Berkeley, I headed past UC Berkeley and up to the Berkeley hills. I stopped at the Lawrence Hall of Science for a great view of San Francisco and the Bay. It was a very hot and beautiful day.
View from the Lawrence Hall of Science in Berkeley, California.
When I was a teen I often took a series of public buses from Oakland, where I lived, to the Hall of Science so that I could play around with their computers. This was in the days when a computer was as big as a car, before Woz and Jobs invented small affordable personal computers.
Next I went up to Tilden Park and hiked around Lake Anza. The traffic in the Bay Area was complete murder, so my plan was to go down behind Berkeley and take rural roads as much as possible until I joined up again with Hwy 80 to cross the Carquinez Bridge. Traffic was good until I hooked back up to Hwy 80. The traffic all the way to Sacramento was very heavy and it was not even close to rush hour yet!
Pleasant looking Lake Anza in Tilden Park in the hills above Berkeley, California.
As far as I am concerned, driving in the Bay Area is no longer a sane activity for the average person. I am so thankful I no longer live in that mess! I use to be able to drive anywhere in the Bay Area in less than an hour. Now it's a parking lot everywhere, all the time. Life it too short to deal with constant stop and go traffic!
It took a while to get into Sacramento. I took a cruise through old Sacramento and then through the town. Sacramento is a nice town with an abundance of pleasant tree-lined streets.
Crossing the Tower Bridge headed into to Old Sacramento, California.
My next stop was a Walmart Supercenter in the Roseville area. [
Location
] After finding an area in the parking lot where a few truckers were parked, I entered the store and asked a manager if it was OK to park overnight. He told me that it was OK with him and Walmart, but that the city did not allow it. I asked him if others park there overnight and he said yes. Apparently, the city's policy was not enforced, unless the police are called out for a problem. It seemed a little dicey to stay there but I was tired and there were truckers parked in the area with Humphrey. I decided the chances of the police bugging me were slim. I setup for bed after having a quick dinner and slept just fine.
I recently learned, while working on my
Blogger Campsite Review Map
, that there is a nice Indian Casino near Roseville where I could have easily over-nighted. It's called the
Thunder Valley Casino
. It's near Roseville in Lincoln. Oh well, next time! I'm learning the boondocking ropes the hard way. In the future I will consult with
casinocamper.com
and see if there is a nice casino parking lot to blacktop-boondock in.
In the morning, I went into Walmart, purchased some of my favorite flavored soda-water cans (
LaCroix wate
r) and some fruit. There is a McDonald's in the store so I purchase an egg McSomething. After tearing off the sticky cheese-like-substance and the bread, I put what remained on my last remaining gluten free bun. It was quite delicious!
Next, I headed across town to La Riviera Drive, near my college alma mater, Sacramento State University, where I spent years and years happily attending undergraduate and graduate school. I did a lot of bicycle riding back then. My plan was to ride the
American River Trail
down to Old Sacramento, downtown.
After unpacking my bike and gear, I headed towards Sac State. It's changed a lot with many new buildings. The computer science and engineering building was just the same. I locked up my bike and toured the building where I had spent a tremendous amount of my time and treasure. I even saw a couple of my old professors. It struck me that there were a lot more female students in the building than in my day. That is probably a good thing for multiple reasons.
View of Computer Science and Engineering Building from the bike path. Sacramento State University, California.
After my tour of the building, I toured the rest of the campus. It was very different, yet pretty much the same. I nearly smushed a squirrel that had dashed across the sidewalk in front of my wheel. That hadn't changed. Suicide squirrels were a regular part of life on campus.
I crossed the pedestrian bridge over the Sacramento River and headed south on the bike trail towards downtown. Along the way I noticed a lot of relatively young homeless guys, with their shopping carts and all their stuff, just hanging out at many of the cement picnic benches found along the trail.
My guess is that they are Afghanistan and Iraq War vets, who haven't been able to adapt back to a normal work-a-day life. When I lived in the area in the early 90's, there were always homeless down by the river, but not in such high numbers as today.
Bike and pedestrian bridge across the American River, Sacramento.
The ride follows the river. It's pretty flat, fast and fun. I arrived at Discovery Park, where the American River flows into the Sacramento River. There were a lot of families enjoying the beach where the water from the two rivers merged. A short stretch took me back to Old Sacramento where I enjoyed a natural frozen fruit slushy drink. Strawberry, banana and orange slushy juice tasted great together on a hot summer day.
Merger point of the American and Sacramento Rivers, Discovery Park, Sacramento, California.
I called my college friend, who I was going to stay with overnight. He was going to give me the keys to his house so I could go there and take a shower after my ride. His wife is also a college friend. (Karen and I were their match-makers!) She was home with a bad migraine headache. I was not to disturb her when I got to their house. So, I met him downtown at his office, got the key and then rode on city streets back to Sac State and Humphrey.
Aaron and Mary's house is in an area of Sacramento called Land Park. It's a beautiful part of Sacramento with quiet streets, nice homes and lots of great shade trees.
Over Aaron and Mary's house in Land Park, Sacramento.
When I got to their house, Mary, was awake and greeted me. I took a shower and then Aaron, got home. He and I walked to a nearby Mexican restaurant and had a nice meal and chat. They are both doing great.
Aaron wants Karen and I to go in with them on a vacation house in Tahoe. He has had this dream for years. Karen and I use to live in Tahoe and years ago sold a home we once owned there. Aaron wishes he had purchased our place from us. It was a really cute small house that would be perfect as a weekend and holiday getaway place.
We drove by the house and got this photo when we drove through South Lake Tahoe on this trip.
Our cute little old house in South Lake Tahoe, California
The next day, Aaron went to work. Mary was still not feeling well and stayed home. She invited me to swim in their pool and play with their two very excited dogs. I spent a few hours throwing toys into the pool and watching them retrieve toys over and over and over. Mary and I talked for a long while about our college years and about our current lives and then it was time to head to Concord to meet Karen.
Karen had flown into Oakland where her Aunt Julie and Uncle Charlie picked her up and took her back to their home in Concord.
While in Concord we went to three baseball games of two nephews and a niece. We visited with many of Karen's family members at the games. They are a big baseball oriented family on Karen's side. It was a lot of fun.
Watching youth softball in Concord, California.
The next stop was a camping trip with Karen's Aunt and Uncle. We all headed to Samuel P. Taylor State Campground. Samuel P. Taylor is near San Rafael in the coastal mountain heading toward Point Reyes National Seashore. The campground is near a nice creek and is in a thickly wooded area of tall redwood trees. There are very nice shower rooms in the bathroom buildings.
We found a wide site that could fit Julie and Charlie's truck and Humphrey. We had a great stay there. It's very shady and pleasant. RV's can be accommodated but really long RV's would have trouble with some of the curves in the campground and some of the low hanging tree branches. There is an area of walk-in camps down by the creek where you could probably park a big RV. There are no RV hookups.
Uncle Charlie, Aunt Julie and Karen enjoy portable camping hammocks at our nice Samuel P. Taylor campsite.
When it started getting dark, we noticed a trail of food items coming out of Humphrey. A raccoon had entered Humphrey while we weren't looking and found our food bucket. He'd got away with my gluten free bread loaf. I searched in the forest next to our site and found his hidden lair. There was a pile of candy wrappers and lots of other bags. I found my bread bag in the pile. Dang little bugger! I saw his beady little eyes staring coldly at me from a nearby bush. He was huge! He wasn't too afraid of me and clearly wanted me to leave him to his stash. I told him he was a bad, bad raccoon and went back to Humphrey.
We had a really great stay at Samuel P. Taylor. We took a couple of nice hikes along the creek. There are history plaques along the creek road that tell of the history of Samuel P. Taylor, who was the bay area paper mill magnet, and about the park.
Down by the beautiful creek at Samuel P. Taylor state park.
After saying goodbye to Aunt Julie and Uncle Charlie, we drove across the state up to Truckee and back to Sierra Hot Springs. I had told Karen about what a nice camping place it is. Karen wanted to visit and soak. We soaked late into the night. It drizzled a little while we were in the big pool. We had the place pretty much to ourselves on this weekday night.
In the morning, we got up early so that we could drive around Tahoe and have breakfast at Ernie's on the other side of the lake in South Lake Tahoe. We've had many a great breakfast at Ernie's when we lived in South Lake in the mid-90's.
Ernie's in South Lake Tahoe. It's way more expensive for breakfast now, but it was still great!


After Ernie's, we drove down to the Tahoe Key's marina and went for a short walk to the shore of beautiful Lake Tahoe.
When we lived in the area, we had two large Malamute dogs. They loved to go to this area and swim. One year was a flood year (1997 or 1998) and small islands formed in the high lake water that filled the meadow in this area. The dogs swam from little island to little island. We all had a memorable blast that day years ago.
Some billionaire's idea of an insanely huge Tahoe houseboat.
Beautiful Mount Tallac over beautiful Lake Tahoe.
After the hike, we headed across Nevada on Hwy 50, known as the "Loneliest Road In America." I've taken it before and find it to be a great, low stress drive across Nevada. You travel through a few mining towns and over some easy mountain passes. It's a two lane road. It's a lot more pleasant then Hwy 80, in my opinion. For one thing you don't have to deal with tons of eighteen wheelers. Second, 50 is a more scenic route.
Lonely Hwy 50 in Nevada is a pleasant drive across the state.
Humphrey arrived at Great Basin National Park just as it was getting dark. It was the Thursday of Memorial Day Weekend and we found the two open campgrounds were pretty darn full with RVs. There were some larger rigs up there. We don't know how they got into some of those tight camp spots. The roads in the campground are fairly steep in some places.
The best campground is up top at the 10,000 foot level. Unfortunately, it was still closed and had a lot of snow still covering the campsites. That pushed everyone into the two remaining lower campgrounds (Lower Lehman Creek and Upper Lehman Creek) that are halfway down the mountain. We drove all around the two campsites and finally decided to stay in the one remaining site at Upper Lehman, which was a handicapped spot. It was 10:30 pm when we finally pulled into the spot. We figured that we would be the last folks looking for a spot that night and so it would be OK if we took that last one, even if it was handicapped.
Our spot at Upper Lehman Creek Campground in Great Basin National Park.
In the morning, we moved Humphrey down a few hundred yards to the day use picnic area and cooked up a great breakfast. There was a creek flowing fast nearby.
Lehman Creek in Great Basin National Park.
If you haven't been to Great Basin, you need to go. It's a really wonderful, relatively new, National Park. It reminds me a little of Mount Lassen National Park in California. It's got a nice forest and beautiful mountain views. It's surrounded by Nevada and Utah desert. There is one road that takes you up to the 11,000 foot level. There are some caves that sound really interesting that you can tour. We haven't had a chance to do that yet, but we will! There is an RV place with hookups at the bottom of the mountain just outside the park and across from the visitor's center (Whispering Elms Motel and RV Park).
If you can get into the highest campground at the end of the road, that is the way to go. It's a great campground with nice sites. Nearby is a trail-head were you can hike up to small lakes and to the top of the mountain.
The views along the road to the top are simply spectacular. We drove to the end of the road that overcast morning.
Looking up towards the top of Mount Wheeler in Great Basin National Park.
Hiking trails on Wheeler Peak, Great Basin National Park. Click to enlarge.
We plan to return to camp at the top campground (Wheeler Peak) and hike up to the top of Wheeler!
Humphrey headed down the mountain, across the Utah desert and on to Draper, a suburb of Salt Lake City.
Recently, there was a report that New Mexico drivers are the worst in the nation based on accident rates, drunk driving accidents and other statistics. Karen and I have to disagree. Utah drivers are the worst of anywhere we have been, with New York drivers a close second.
Utah drivers (and New York drivers) don't believe in driving lanes and will cross lanes on a whim at any moment without warning and without looking to see if there is a large white van next to them. It's a hair raising adventure to drive in the Salt Lake City area. New Mexico drivers are way more civil and courteous in our opinion.
New Mexico does have a very serious DWI problem that strikes typically late in the night and especially when bars close. Don't drive around late at night in New Mexico and you can pretty much avoid the problem. Almost weekly some unsuspecting family is wiped off this earth by a drunken, wrong-way driver on one of our two interstates. Salt Lake City, meanwhile, is fast asleep by 9 pm, that is the big difference.
The crazy thing is that our judges in NM don't throw the book at DWI drivers. The judges in New Mexico just keep putting drunks back on the roads until they finally kill, and even then they put them back on the roads yet again and wonder why more death and mayhem are the direct result. New Mexico has a huge DWI problem that is not being addressed in any way.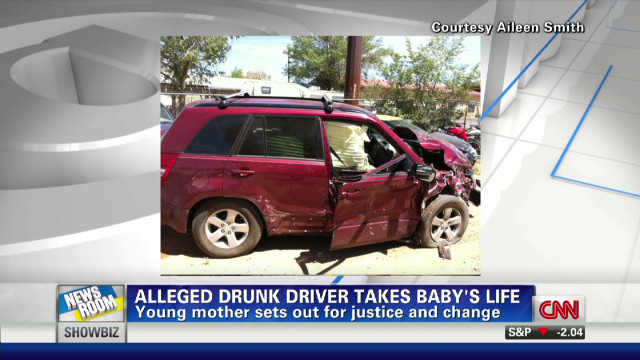 An all too typical New Mexico nightly news story. It never changes.
Consider yourself warned! Seriously, do not drive after 10 pm while you are in NM if you can at all avoid it.
We visited with Karen's sister and brother and their families in Draper. (In the early 2000's we lived in Park City and a suburb of Salt Lake City.) During this visit we "driveway-docked" with our yellow electric extension cord running into Karen's sister's garage.
After a pleasant visit, we headed back across Utah, through Grand Junction and then down to Ridgway Colorado where we stopped overnight at
Orvis Hot Spring Resort
.
Orvis has a small camping area. They charge $33 per person to camp overnight with no hookups, but that includes full access to the hot pools and facilities all night, if you want.
We parked Humphrey at site #9, made dinner in the communal kitchen and then went for a long night time soak in the large naturally rock pool. Ah, that felt good.
Orvis has four pools of varying heat. There is a large sauna room and two indoor hot tubs. There are men's and women's changing areas and a nice kitchen with pots, pans, utensils, frig, stove/oven and microwave that campers may freely use. There are three or four hotel type rooms that can be rented in the main building. There is also a big round indoor pool that kids enjoy.
The camping area is basically a gravel parking lot with wooden decks to pitch a tent on. They include fire rings. You can also park your RV against the fence across from the camping area for dry vehicle camping. The camping area is so, so but the views of the surrounding mountains from the camping area and RV parking are spectacular.
Orvis Hot Spring from the air. Courtesy: Orvis Hot Spring.
View from campsite #9 looking toward RV parking and mountains at Orvis Hot Springs.
After a good soak, we both slept very well and were ready for the long haul over the Million Dollar highway, through Durango, past Pagosa Springs, then down into New Mexico and back to Los Alamos.
Home at Last, Home at Last, Humphrey's Home at Last!!!!! My boondocking vacation was a complete success. I would return.